Hey there! I've been posting a lot about fashion lately, and I thought I would jump over to a different topic: room decoration and organization for this post! Over the past couple of years, I've been trying to give my room that boho, cozy, minimalist vibe, and here are some tips + ideas I've found super helpful!
Candles make any room super cozy, and they also make your room smell amazing! Burn candles frequently to give your room a warm, cozy, and pleasant vibe!
Succulents and Plants are a must-have in all boho rooms! Plants bring life into your room, lucious pops of color, and are a fun hobby!
Macrame is totally boho + makes create decorations and patterns in your room! There are all different ways you can display macrame: tapestry's (pictured above), hanging chairs (I have one!), rugs, and more!
For that cozy glow, hang some lights along a wall or ceiling! Not only is this a gorgeous decoration, but it keeps your room bright as well!
Play off natural light as much as possible. Keep windows open and unshaded for a beautiful, natural glow! A bright room is necessary for that wonderful minimalist feel.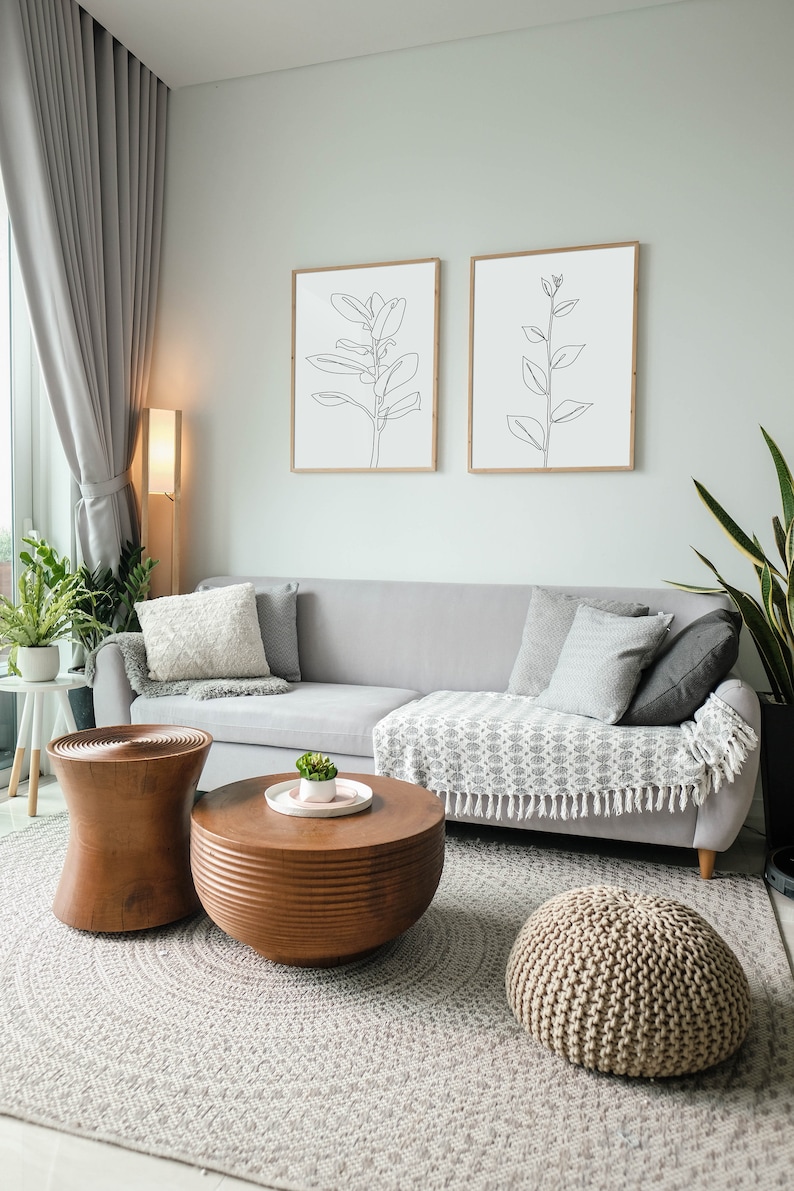 Black and white are both simple colors: perfect for minimalist bedrooms! Add neutral pops of color here and there for a perfect color combo. (buy the illustrations above, here)
Stick to simple patterns like dashed, small polka dot, lined, etc. I find these patterns most flattering in black and white.
Stick to a color palette, preferably lots of white with pops of black, green (mostly in plants), light pink, grays, creams, and the terra-cotta, red leather coloring. Lavender + sage green are also super pretty in minimalist-boho rooms!
Light wood makes everything more minimalist, simple, and cozier! I try to make all my wood furniture light wooded! (buy nightstand pictured above here)
Well, I hope you enjoyed the post! Thanks for reading! If you want to read my other post about my favorite boho room decor, click here!
(Visited 17 times, 1 visits today)